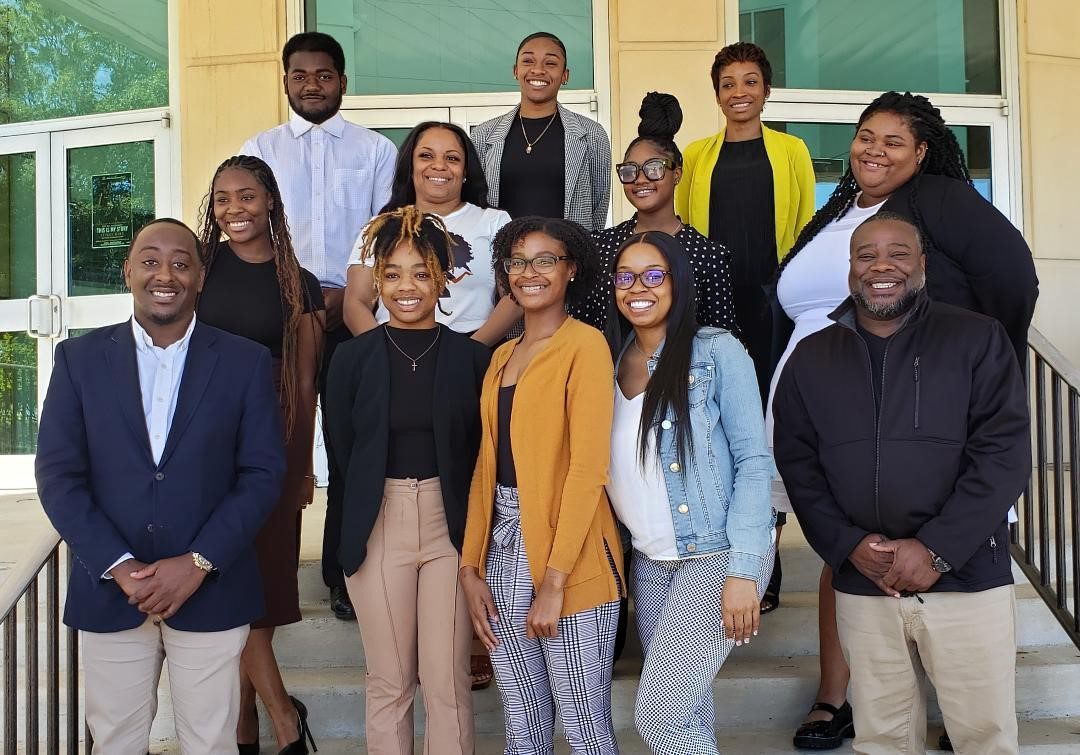 Iota Kappa Chapter of Delta Mu Delta International Honor Society in Business inducted 14 new members on April 11, 2023.  The induction ceremony was conducted by the current chapter officers at the Business Education Building on the campus of Mississippi Valley State University in Itta Bena, Mississippi.  Chapter officers for the 2022-2023 school term were Chanelle Houston, President; Jade Rayford, Vice President; Nya Anderson, Secretary; Milia Gibson, Treasurer; and Dr. Mary L. Shepherd, Faculty Advisor.
Members pictured above are: Front row left to right, Dr. Alvin Ward, II (Cleveland, MS), Jade Rayford (Memphis, TN), Chanelle Houston (Humble, TX), Diamond Hazzard (Crenshaw, MS), and Walter Herring (Cleveland, MS).
Second row, Kaitlyn King (Greenville, MS), Seveda Harris (Greenwood, MS), Janesha Quinn, (Greenville, MS), and Nya Anderson (Locust Grove, GA).
Third row, Calvin Adolph II (Baton Rouge, LA), Milia Gibson (Richmond, CA), and Tyeshia Green (Rosedale, MS).
Inductees not pictured are Jairod Davis, (Belzoni, MS), Warren Farrell (Pickens, MS), Micheal Grainger (Clarksdale, MS), Nichele Laynes (Oakland, CA), Jala McClelland (Atlanta, Ga), and Sharde Smith (Friars Point, MS).