Iota Kappa Chapter of Delta Mu Delta International Honor Society in Business inducted 30 new members on April 5, 2016.  The induction ceremony was conducted by the current chapter officers at the Business Education Building on the campus of Mississippi Valley State University in Itta Bena, Mississippi.  Chapter officers for the 2015-2016 school term were Richard Holguin, President; Juan Perez, Vice President; Denesha James, Secretary; Virgie Riley, Treasurer; and Dr. Mary L. Shepherd, Faculty Advisor.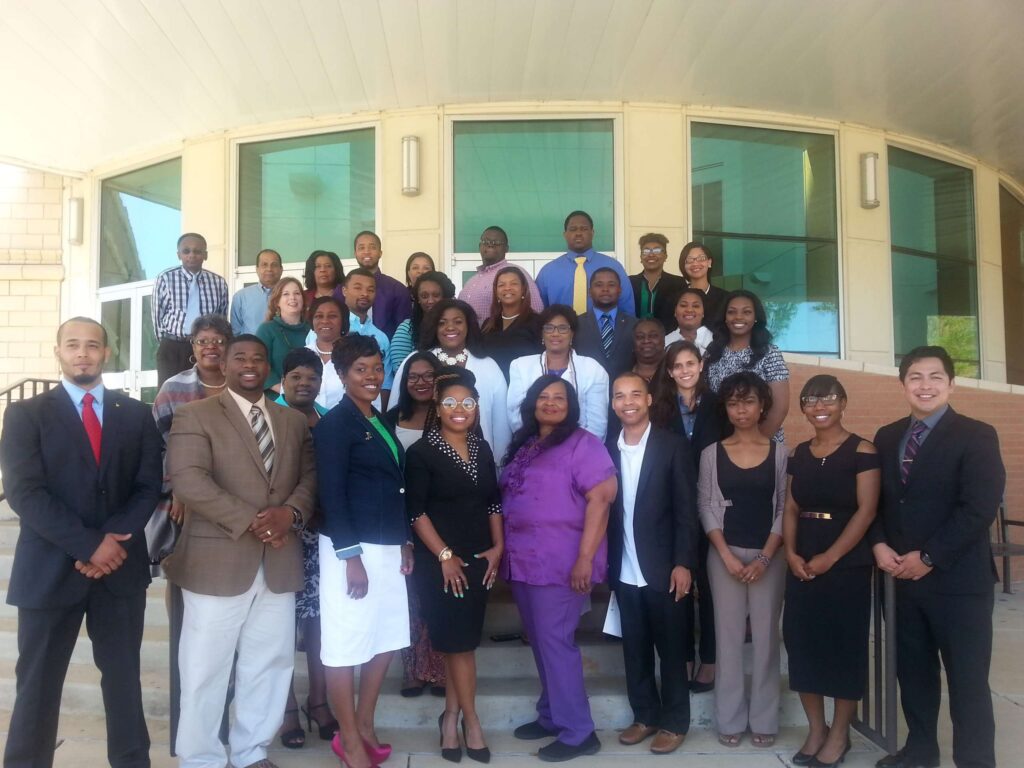 Pictured above are: Front row left to right, Richard Holguin, Eric Armstrong, Karolyn McGhee, Detrini Russell, Carolyn Williams, Terrance Pryor, Lisa Bell, Tina Fisher, and Juan Perez.  Second row, Dr. Brown, Acting Department Chair, Felecia Johnson, Loretta Williams, and Mariana Balbao.  Third row, LaShanda McChristion, Zeteriya Russell, Effie Haynes, Bridget Barnes-Hullaby, and Arieal Jordan.
Fourth row, Mrs. Barnes, Ronald Stevenson, II, Valerie Williams, Patricia Love, Dont'e Wroten, and Jasmine Riley.  Fifth row, Mr. Sanders, Mr. Rajanikanth, Dr. Bland, Vice President of Academic Affair, Sidney Knox, Jr., Mrs. Bryant, Changa Williams, Eric Glasper, Shanae Curry, and Zenesia Guice.
Inductees not pictured are Patti Holeman, Reagan Sheppeard, Sharenequia Williams, Larry Deon Kinds, Jr., and Demorris McCaskill.